Like ink in water...
SO ... a few blogs ago I wrote on how lovely it is to be part of the
MFGC
if only because I get to discover people who are doing fabulous things which are new to me like the magical folk at :
Folklorica in The Water Gardens - a store inspired by things
Nomadic, Celtic, Medieval, Viking, Gorean, Vintage, Japanese,
Chinese, Mongolian, Central Asian, Ancient Worlds, Steampunk, Victorian styles and more.
Amongst their latest releases is this fitted mesh kirtle :
This inspired me to create the image "Like ink in water"
The kirtle may be most often associated with Gor type rp costumes, but I still think that this design bridges that gap because of its timeless shape. With its raggedy ends, it can even look quite modern.
Even though it has not been rigged for mesh bodies, this still fit fairly well on my Maitreya Lara 3.5.
They even provide a guide on how you might fit the clothing with appropriate alpha recommendation in a helpful accompaniment like so.
Folklorica's alpha template guide is part of the packaged outfit.
Screen capture of complete outfit details.
Being an oddfish, I suppose I have adopted virtual fish as a sort of personal mascot and like collecting all sorts. Some day I'll probably have a go at trying to photograph every fish associated item of inventory that I have (which at this point stands at slightly over 56k)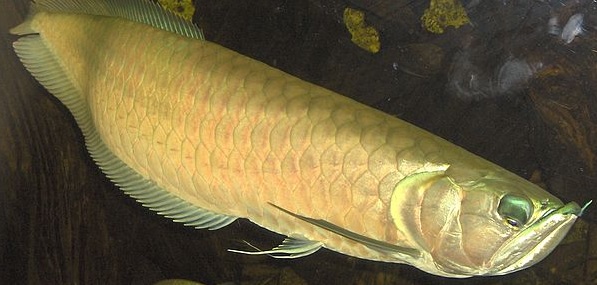 Arowanas are solitary, carnivorous fresh water fish.